Canto a los Árboles de Córdoba
Poco sabemos de nuestros árboles nativos. ¿Cómo podemos respetar y defender lo que no conocemos? Mucho menos sentir empatía y afecto. Esta guía de reconocimiento pretende sacar del anonimato y del desdén a nuestros árboles, para que, además de diferenciar una especie de otra, también aprendas la personalidad de cada uno, aquello que lo hace especial, y digno de nuestro respeto y cariño.
Esta guía, fruto de un trabajo colaborativo con el Museo Botánico de la Universidad Nacional de Córdoba, cuenta con bellas ilustraciones, provistas por su iconoteca, y con minuciosas descripciones, para facilitar el reconocimiento de las especies en la salida de campo. Esta primera edición contiene 18 especies de árboles y arbustos típicos de las sierras de Córdoba.
He aquí un canto a un mundo que desaparece, un homenaje a nuestros árboles ignorados y olvidados.
Tabla de Contenidos
Prólogo
Prefacio
Agradecimiento
Dedicatoria
Arboles y arbustos
Espinillo - Acacia caven
Chañar - Geoffroea decorticans
Garabato Hembra - Acacia praecox
Tabaquillo - Polylepis australis
Maytén - Maytenus boaria
Moradillo - Schinus fasciculatus
Guindillo - Sebastiania commersoniana
Alvarillo del Campo - Ximenia americana
Piquillín - Condalia microphylla
Manzano del Campo - Ruprechtia apetala
Horco Quebracho - Schinopsis lorentzii
Sombra de Toro - Jodina rhombifolia
Quebracho Blanco - Aspidosperma quebracho-blanco
Barba de Tigre - Colletia spinosissima
Molle - Lithraea molleoides
Garabato Macho - Acacia gilliesii
Tintitaco - Prosopis torquata
Tusca - Acacia aroma
Apéndices
¿Pinnada? ¿Bipinnada? ¿Paripinnada? ¿Imparipinnada? ¡Ayuda!
¿Monoclino? ¿Diclino? ¿Monoico? ¿Dioico? ¡Ayuda!
¿Adónde puedo ir a reconocer especies de árboles nativos?
Recursos
Credit cards
Up to 12 installments
O en 1 pago de:
$26.04 USD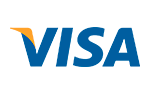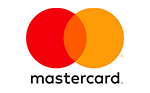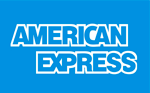 Transferencia o depósito bancario
Efectivo al momento del retiro en La Plata o Envio por Contrarreembolso
Tarjetas de débito



Tarjetas de crédito
1 payment total:
$26.04 USD
with all cards.
Or pay in
4

installments

of

$6.51 USD

without interest

Total:

$26.04 USD

CFT: 0,00% | TEA: 0,00%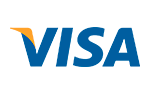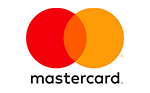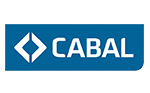 Free Shipping
For purchases that exceeds $100
No extra fee in 12 installments
With all credit cards
Safe Site
We protect your data
Free Shipping
For purchases that exceeds $100
No extra fee in 12 installments
With all credit cards
Safe Site
We protect your data
Contact us
La Plata, Zona de Plaza Moreno (Argentina)