COMBO 1 ÁRBOLES: Árboles Rioplatenses (PRE-VENTA hasta el 10/4, envíos a partir del 10/4) + 100 Árboles argentinos
PRE-VENTA 10% OFF HASTA EL 10 DE ABRIL - ENVÍOS A PARTIR DEL 10 DE ABRIL
PRE-SALE 10% OFF UNTIL APRIL 10 - SHIPMENTS FROM APRIL 10
ÁRBOLES RIOPLATENSES - Colección Biota Rioplatense
La primera edición de "Arboles rioplatenses" fue en 1999 (con una reimpresión en 2004). Con el transcurso del tiempo las ediciones se agotaron y fueron muy pedidas por el público afín a la Naturaleza. Es por tal motivo que, con gran emoción, presentamos una nueva edición mejorada y revisada de esta obra. Se ha renovado gran parte de la Fotografía y se ha realizado una actualización de los nombres científicos.

Árboles Rioplatenses es una edición bilingüe que incluye las especies arbóreas nativas y naturalizadas más frecuentes en el área de influencia del Plata, esto es, la región del delta del Paraná, la isla Martín García y de la ribera platense, tanto argentina como uruguaya. Se describen 50 especies de árboles, sus utilidades, distribución geográfica, ecología, nombres científicos y vulgares (en castellano, inglés, portugués y guaraní). Los textos y el material fotográfico fueron preparados por un grupo interdisciplinario de especialistas para ofrecer una visión integral de la flora arbórea de la región rioplatense. Esperamos que este libro sea un aporte para aficionados, estudiantes, profesionales y para el público en general.
300 pág - Tamaño 20 x 12 x 1 - Editorial Lola - Bilingüe - Revisado por Julio A. Hurrel y Pablo A. Cabanillas
​La elección de estos 100 árboles emblemáticos argentinos, de los más de trescientos que habitan nuestro país, se llevó a cabo tratando de abarcar no solo la asombrosa diversidad de formas, tamaños y colores que los caracteriza, sino también la diversidad geográfica de su territorio. Así, este extenso recorrido por la flora arbórea local, acompañado por fotos de alta calidad y mapas por regiones, funciona como una guía para identificar, cultivar y aprender todo acerca de las especies más representativas.

Autores: Pablo Demaio / Ulf Ola Karlin / Mariano Javier Medina - Editorial: Albatros / Páginas: 160
Credit cards
Up to 12 installments
O en 1 pago de:
$72.08 USD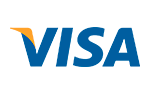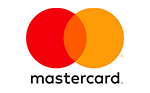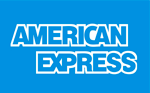 Tarjetas de débito



Tarjetas de crédito
1 payment total:
$72.08 USD
with all cards.
Or pay in
4

installments

of

$18.02 USD

without interest

Total:

$72.08 USD

CFT: 0,00% | TEA: 0,00%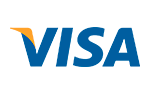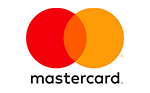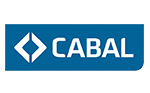 Transferencia o depósito bancario
Efectivo al momento del retiro en La Plata o Envio por Contrarreembolso
Free Shipping
For purchases that exceeds $100
No extra fee in 12 installments
With all credit cards
Safe Site
We protect your data
Free Shipping
For purchases that exceeds $100
No extra fee in 12 installments
With all credit cards
Safe Site
We protect your data
Contact us
La Plata, Zona de Plaza Moreno (Argentina)