Combo: Mamíferos de Argentina + Guía de Huellas
Combo 2 libros:
Mamiferos de Argentina y la Region Austral de sudamerica:
Más de 160 especies tratadas.
Más de 700 fotos
Ilustraciones y Mapas de Distribución actualizados
Capítulos específicos sobre el origen de los mamíferos, su estudio y conservación.
Lista sistemática completa de los mamíferos presentes en Argentina, Uruguay, Chile, Bolivia, Paraguay y el sur de Brasil.
Participación de los principales científicos del rubro del País.
Edición De Lujo, Tapa Dura con Sobrecubiertas
22x28 cm // 464 páginas.
Autor: Aníbal F. Parera | Fotografías de Francisco Erize y muchos otros. Año 2018
GUÍA PARA LA IDENTIFICACIÓN DE HUELLAS DE MAMÍFEROS DE MISIONES Y OTRAS ÁREAS DEL SUBTRÓPICO DE ARGENTINA:
Autor/es: Carlos De Angelo - Agustín Paviolo - Yamil Di Blanco - Mario Di Bitetti - Con ilustraciones de Aldo Chiappe
Ediciones del Subtrópico. Fundación ProYungas. Edicion 2017
La presente guía pretende ser una herramienta para la identificación de las huellas de los mamíferos medianos y grandes de la porción del Bosque Atlántico de la provincia de Misiones, conocida como Selva Paranaense o Bosque Atlántico del Alto Paraná. Muchas de las especies de mamíferos de la Selva Paranaense, especialmente aquellas de mediano y gran porte, están presentes en otras regiones del norte de Argentina (Chaco y Yungas) y por ello esta guía puede ayudar en la identificación de buena parte de los mamíferos de estas regiones. Queremos también que sirva de incentivo o de apoyo a aquellos amantes de la naturaleza que simplemente quieran disfrutar del conocimiento de la fauna de mamíferos de Misiones.
Credit cards
Up to 12 installments
O en 1 pago de:
$132.42 USD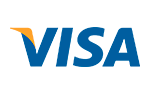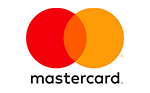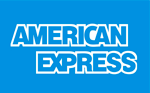 Transferencia o depósito bancario
Efectivo al momento del retiro en La Plata o Envio por Contrarreembolso
Tarjetas de débito



Tarjetas de crédito
1 payment total:
$132.42 USD
with all cards.
Or pay in
4

installments

of

$33.11 USD

without interest

Total:

$132.42 USD

CFT: 0,00% | TEA: 0,00%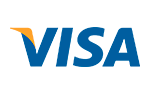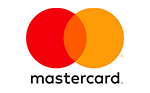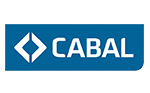 Free Shipping
For purchases that exceeds $100
No extra fee in 12 installments
With all credit cards
Safe Site
We protect your data
Free Shipping
For purchases that exceeds $100
No extra fee in 12 installments
With all credit cards
Safe Site
We protect your data
Contact us
La Plata, Zona de Plaza Moreno (Argentina)