Libro: Aves del Atlántico Sudoccidental y Antártida
La Guía más esperada de Aves Marinas!
22 años de trabajo dieron finalmente sus frutos!! Sin dudas la mejor, mas completa y actualizada guia de Aves Marinas de Argentina y Antártida.. y en español!!
Pensada para principiantes y para expertos, con mapas actualizados y detallados textos introductorios. Completas fichas infográficas con hasta 38 ilustraciones de calidad por especie.
AUTOR: CHRISTIAN SAVIGNY
Tapa blanda - 210 pag. - 142 especies - 82 mapas
Acerca del autor
Naturalista y aficionado a dibujar desde la infancia, Christian Savigny es un ornitólogo que se desempeña como Guía y Jefe de Expedición a bordo de buques de turismo especializado. Observador de aves desde hace más de 30 años, ha recorrido diversos lugares de Sudamérica, Europa, África, Oceanía y Antártida; ya su segundo hogar. Navega con regularidad desde 1998 y su especialización en los albatros y petreles le ha valido localmente el reconocimiento de "gurú de las aves pelágicas". A lo largo de los años ha tenido la fortuna de hallar y comunicar varias especies novedosas para la Argentina y el Atlántico Sudoccidental
Posee un título en Ciencias Naturales y ha cursado estudios en Ciencias Biológicas, Interpretación de la Naturaleza, Ornitología y Monitoreo Pesquero. Ha trabajado desde 1989 con ONG e Instituciones como la Fundación Vida Silvestre Argentina, la AOP Aves Argentinas, la Fundación Patagonia Natural y el INIDEP en campañas de investigación y proyectos como Áreas Importantes para la Conservación de las Aves, Libro Rojo y Conservación de Aves Marinas. Es coautor e ilustrador de la Lista Comentada de las Aves de Neuquén y ha publicado notas en revistas ornitológicas, colaborando además como revisor para muchas de ellas.
Tras algunas migraciones, vive en su Mar del Plata natal y a bordo de buques de expedición durante varios meses al año.
Credit cards
Up to 12 installments
O en 1 pago de:
$46.60 USD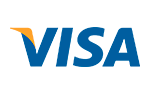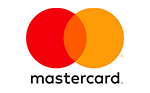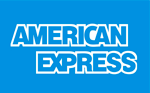 Credit cards
4 installments
without interest

of

$11.65 USD

CFT:

0,00%

Total:

$46.60 USD

En 1 pago:

$46.60 USD
Tarjetas de débito



Total:
$46.60 USD
When you finish the purchase you will se the payment information related to this option.
Total:
$46.60 USD
Contact us
La Plata, Zona de Plaza Moreno (Argentina)