"Arañas Saltícidas de Misiones. Guía para la identificación"
Arañas Saltícidas de Misiones: Guía para la Identificación (Tribu Basales)
Se trata de una obra que ofrece un relevamiento faunístico inédito para esta familia de arañas, conocida popularmente como "saltarinas". La publicación de los aracnólogos permite abordar la fauna de arañas saltarinas de la provincia de Misiones y es la primera que utiliza como marco la clasificación filogenética de Salticidae publicada por Wayne Maddison en 2015. La obra puede ser utilizada tanto como una guía de identificación a campo como de identificación en el laboratorio, ofreciendo datos diagnósticos de especies de dos clados importantes de arañas saltarinas, el Lyssomanini y el Amycoida. Las especies tratadas están representadas por ilustraciones específicas de estructuras genitales, y numerosas especies además están representadas por excelentes fotografías en color de especímenes vivos.
Cabe señalar que este fue el primer volumen y que está prevista la publicación de una segunda parte, que completará la clasificación de este megadiverso grupo de arañas, llamadas con frecuencia saltarinas o caza moscas, ya que cazan al acecho y se destacan por su agilidad en el salto y su vista, inusualmente eficaz entre las arañas.
Autores;
RUBIO, Gonzalo D. / BAIGORRIA, Julián E. / SCIOSCIA, Cristina L.
Edicion Octubre 2018
Credit cards
Up to 12 installments
O en 1 pago de:
$32.10 USD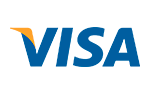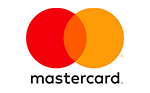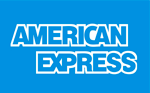 When you finish the purchase you will se the payment information related to this option.
Total:
$32.10 USD
Free Shipping
For purchases that exceeds $100
No extra fee in 12 installments
With all credit cards
Safe Site
We protect your data
Free Shipping
For purchases that exceeds $100
No extra fee in 12 installments
With all credit cards
Safe Site
We protect your data
Contact us
La Plata, Zona de Plaza Moreno (Argentina)