Biología y ecología de pequeños roedores en la región pampeana de Argentina.
Biología y ecología de pequeños roedores en la región pampeana de Argentina. Enfoques y perspectivas. Jaime J. Polop y María Busch (editores)
En la última década, en Argentina, los estudios sobre roedores se han incrementado significativamente, diversificándose sobre un amplio espectro disciplinar. Hay buenas razones para este fenómeno: varias de las especies registradas revisten interés económico o sanitario, por ser plagas de la agricultura o por actuar como reservorios de enfermedades que afectan al hombre, tales como la Fiebre Hemorrágica Argentina, el Síndrome Pulmonar por Hantavirus o la Coriomeningitis Linfocítica, entre otras.
Biología y ecología de pequeños roedores de la región pampeana de Argentina, resume y ofrece un panorama del conocimiento existente de los pequeños roedores en un área geográfica particular de Argentina. Proporciona al lector visiones y opiniones en distintos campos, como la taxonomía, biogeografía, genética poblacional, energética, crecimiento, movimientos, uso y selección de hábitats, alimentación, depredadores, parasitología, ecología de poblaciones y aspectos sanitarios relacionados a aquellos animales.
Dirigido a alumnos y profesionales de diferentes áreas, el libro es así un compilado de información y de visiones disciplinares recogido por los autores a través de muchos años de investigaciones, que en muchos casos se ha volcado en distintas publicaciones, o que se encuentra dispersa en diferentes sitios, muchos de no fácil acceso, pretendiendo que el fruto de su trabajo y el de colegas tenga un alcance más amplio. La obra, además, intenta exponer y explorar vacíos en el conocimiento, refiriendo preguntas e hipótesis de las disciplinas, tratando de fomentar y trazar rumbos para el estudio futuro.
Credit cards
Up to 12 installments
O en 1 pago de:
$27.46 USD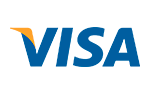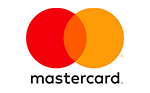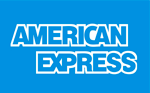 Transferencia o depósito bancario
Efectivo al momento del retiro en La Plata o Envio por Contrarreembolso
Tarjetas de débito



Tarjetas de crédito
1 payment total:
$27.46 USD
with all cards.
Or pay in
4

installments

of

$6.87 USD

without interest

Total:

$27.46 USD

CFT: 0,00% | TEA: 0,00%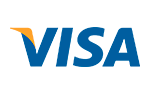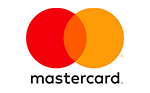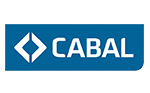 Free Shipping
For purchases that exceeds $100
No extra fee in 12 installments
With all credit cards
Safe Site
We protect your data
Free Shipping
For purchases that exceeds $100
No extra fee in 12 installments
With all credit cards
Safe Site
We protect your data
Contact us
La Plata, Zona de Plaza Moreno (Argentina)