Guía Audiornis de las Aves de Argentina
La Guía de todas las Aves de Argentina
La Guía Audionis de todas las aves de Argentina es una excelente herramienta para aquellos que desean aprender más sobre la avifauna argentina. Está diseñada para ser fácilmente accesible y contiene información detallada sobre cada especie, incluyendo su distribución geográfica, hábitat, comportamiento y características físicas. Además, esta guía también ofrece una colección única de grabaciones sonoras con más de 3000 grabaciones realizadas por 72 sonidistas profesionales. Esto significa que los usuarios pueden escuchar el canto o llamado vocal de casi todas las aves argentinas en su propio hogar. La Guía Audionis también proporciona recomendaciones prácticas para observar aves en la naturaleza. Por lo tanto, si alguien quiere saber más acerca del mundo fascinante de las aves argentinas, entonces esta guía es un gran lugar para comenzar!
- EDICIÓN DE ALTA CALIDAD
- ÚNICA CON TODAS LAS ESPECIES PRESENTES EN ARGENTINA (1128 ESPECIES)
- LA MAYOR COLECCIÓN DE SONIDOS DE AVES PARA DESCARGAR EN TU CELU O PC
- MAS DE 3000 GRABACIONES DE 1042 ESPECIES - CON PARTICIPACIÓN DE 72 SONIDISTAS
- ÚNICA CON FOTOS DE DISTINTOS PLUMAJES PARA CADA ESPECIE (MACHOS, HEMBRAS, JUVENILES, SUBADULTOS, FASES DE COLOR ETC.)
- VERSIÓN MODIFICADA Y ACTUALIZADA, CON FOTOGRAFÍA RENOVADA
- MAPAS PRECISOS Y ACTUALIZADOS
- 512 PÁGINAS Y MÁS DE 3300 FOTOS!
- TAPA BLANDA - FORMATO 14,5 X 21
- AUTOR: BERNABE LOPEZ LANUS
Credit cards
Up to 12 installments
O en 1 pago de:
$81.93 USD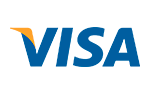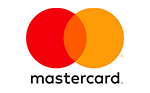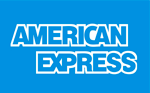 Tarjetas de débito



Tarjetas de crédito
1 payment total:
$81.93 USD
with all cards.
Or pay in
4

installments

of

$20.48 USD

without interest

Total:

$81.93 USD

CFT: 0,00% | TEA: 0,00%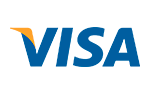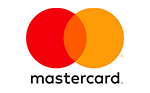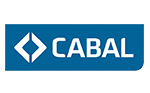 Transferencia o depósito bancario
Efectivo al momento del retiro en La Plata o Envio por Contrarreembolso
Free Shipping
For purchases that exceeds $100
No extra fee in 12 installments
With all credit cards
Safe Site
We protect your data
Free Shipping
For purchases that exceeds $100
No extra fee in 12 installments
With all credit cards
Safe Site
We protect your data
Contact us
La Plata, Zona de Plaza Moreno (Argentina)