El proyecto COPANACU toma al cóndor (ave emblemática sudamericana) como un elemento cultural mediante el cual se puede transmitir el legado de las culturas que poblaron y aún laten en nuestra tierra a las generaciones actuales de niños y adolescentes.
La magia del cóndor genera un espacio integrado con el entorno natural y cultural de la región, lo que resulta de interés para un amplio sector de nuestra sociedad, que incluye naturalistas, historiadores, educadores, estudiantes, ciudadanos comprometidos y lectores en general.
La magia del cóndor nos acerca en el presente para comprender cómo es y cómo vive el cóndor, pero además nos lleva de viaje por nuestro pasado cultural, a la América precolombina, y desde allí nos remonta hacia el presente nuevamente a través de diferentes manifestaciones culturales de una América pluricultural en la que el cóndor está presente.
Por este libro transitan parte del legado cultural de los pueblos primitivos de Córdoba y de otros lugares de América, leyendas aborígenes y narraciones criollas, naturalistas como Charles Darwin, ilustres poetas y escritores como Pablo Neruda, Julio Cortázar, Luis Franco, Joaquín V. Gonzáles, Atahualpa Yupanqui, Ataliva Herrera, y también el General San Martín como el gran referente de la emancipación americana.
Sobre estas bases al final del libro se consolida una propuesta educativa que a través de tres estrategias metodológicas posibilita descubrir, recuperar y afianzar nuestra identidad.
80 páginas papel ilustración
38 páginas papel obra (cuadernillo)
Autora: Sandra Gordillo es bióloga, egresada de la Universidad Nacional de Córdoba y graduada con título nacional en turismo. Se desempeña como investigadora del CONICET en temas paleontológicos, pero además por su vocación ha realizado una extensa actividad en el ámbito educativo tanto en Córdoba como en Tierra del Fuego. Es autora y coautora de varios libros y ha coordinado talleres y cursos en torno a temáticas ambientales.
Credit cards
Up to 12 installments
O en 1 pago de:
$16.28 USD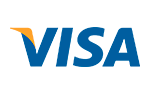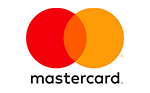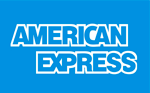 Transferencia o depósito bancario
Efectivo al momento del retiro en La Plata o Envio por Contrarreembolso
Tarjetas de débito



Tarjetas de crédito
1 payment total:
$16.28 USD
with all cards.
Or pay in
4

installments

of

$4.07 USD

without interest

Total:

$16.28 USD

CFT: 0,00% | TEA: 0,00%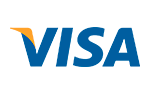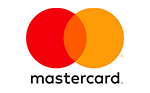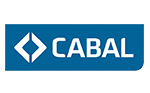 Free Shipping
For purchases that exceeds $100
No extra fee in 12 installments
With all credit cards
Safe Site
We protect your data
Free Shipping
For purchases that exceeds $100
No extra fee in 12 installments
With all credit cards
Safe Site
We protect your data
Contact us
La Plata, Zona de Plaza Moreno (Argentina)