Libro: Mamíferos de Argentina. Sistemática y Distribución
Este es un volumen de 360 páginas cuyo objetivo es poner a disposición de la comunidad científica el estado actual del conocimiento de los mamíferos de Argentina. Este trabajo fue pensado para servir de base conceptual actualizada para futuras investigaciones y para proyectos de investigadores y jóvenes que deseen desarrollar sus estudios de tesis o becas.
Se incluye el tratamiento de 386 especies en 13 órdenes, 47 familias y 181 géneros. Cada grupo comprende la definición de cuáles son las especies reconocidas hasta el momento, la taxonomía que debe utilizarse y la distribución de cada una de ellas.
La obra reúne datos precisos y breves, ofreciendo información orientativa y la literatura imprescindible para cada especie. Incluye información sobre autor de la especie, cita original, nombre común, localidad tipo, distribución por provincias y eco-regiones confirmadas, comentarios generales y referencias seleccionadas.
Autores que han participado
Agustín M. Abba, Martín R. Álvarez, Rubén M. Barquez, Ricardo Bastida, Claudio J. Bidau, Never A. Bonino, Alfredo A. Carlini, Silvia C. Chalukian, Sebastián Cirignoli, Guillermo D'Elía, M. Mónica Díaz, Luis Ignacio Ferro, David A. Flores, César M. García Esponda, Germán M. Gasparini, Pablo J. Jayat, Mauro Lucherini, Romari A. Martínez, Mariano L. Merino, Marta D. Mudry, Mariela Nieves, Ricardo A. Ojeda, Edgardo Ortiz-Jaureguizar, Pablo E. Ortiz, Ulyses F.J. Pardiñas, Javier A. Pereira, Pablo G. Perovic, Diego Rodríguez, Eliana R. Steinberg, Pablo Teta, Diego H. Verzi, Bibiana Vilá, Sergio F. Vizcaíno y Gabriel E. Zunino.
Credit cards
Up to 12 installments
O en 1 pago de:
$13.54 USD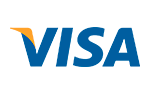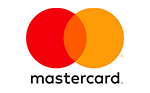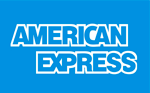 Tarjetas de débito



Tarjetas de crédito
1 payment total:
$13.54 USD
with all cards.
Or pay in
4

installments

of

$3.39 USD

without interest

Total:

$13.54 USD

CFT: 0,00% | TEA: 0,00%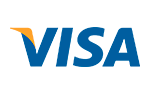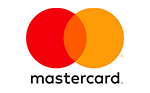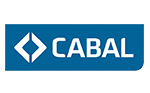 Transferencia o depósito bancario
Efectivo al momento del retiro en La Plata o Envio por Contrarreembolso
Free Shipping
For purchases that exceeds $100
No extra fee in 12 installments
With all credit cards
Safe Site
We protect your data
Free Shipping
For purchases that exceeds $100
No extra fee in 12 installments
With all credit cards
Safe Site
We protect your data
Contact us
La Plata, Zona de Plaza Moreno (Argentina)