Lista actualizada de las aves de la provincia de Tucumán
Bird Checklist.
A pesar de lo reducido de su territorio (aproximadamente un 0.8 % de la superficie del país), en la Provincia de Tucumán habita más del 50% de la avifauna nacional, reflejando una exquisita gama de ambientes, que van desde paisajes secos chaqueños hasta la selva húmeda subtropical y desde el llano hasta alturas superiores a los 5000 metros.
En 1983 María M Lucero publicó su Lista de aves y mamíferos de la provincia de Tucumán, la cual fue quedando desactualizada debido a la incesante actividad de ornitólogos locales y a la copiosa bibliografía publicada referida a la diversidad de aves de la provincia producida en años recientes. Surgió de esta manera la necesidad de revisar y actualizar dicha obra, para ser utilizada como una herramienta de trabajo práctica y de fácil manejo para la consulta de ornitólogos y observadores aficionados de aves.
Esta actualización se llevó a cabo a partir de publicaciones nacionales e internacionales, con especial atención a datos aportados por observadores locales, incluyendo comunicaciones personales de diversos colegas. Para la sistemática y los nombres vulgares en inglés se siguió a Mazar Barnett y Pearman (2001), dado que es el primer listado que incorporó una revisión completa de la presencia de cada especie en el país y por ser la de uso generalizado por los ornitólogos argentinos. Para los nombres vulgares se
siguió a Navas et al. (1991).
La lista que presentamos a continuación inlcuye 21 órdenes, 62 familias y 483 especies, mas 19 en dos apéndices. En el primero de ellos se listan aquellas especies de presencia incierta, que son las que, figurando en la lista base, se eliminan de la actual por no contar hasta el momento con datos fidedignos de su presencia y /o porque su distribución geográfica en las guías consultadas no incluye a la provincia de Tucumán. El segundo contiene una nómina de especies potencialmente observables, que son aquellas con posibilidad de ser avistadas debido a que la provincia se encuentra incluida en su ruta migratoria.
Credit cards
Up to 12 installments
O en 1 pago de:
$8.41 USD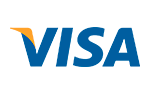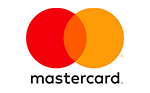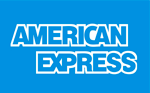 Transferencia o depósito bancario
Efectivo al momento del retiro en La Plata o Envio por Contrarreembolso
Tarjetas de débito



Tarjetas de crédito
1 payment total:
$8.41 USD
with all cards.
Or pay in
4

installments

of

$2.10 USD

without interest

Total:

$8.41 USD

CFT: 0,00% | TEA: 0,00%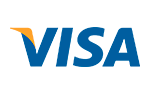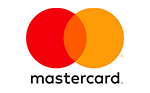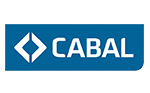 Free Shipping
For purchases that exceeds $100
No extra fee in 12 installments
With all credit cards
Safe Site
We protect your data
Free Shipping
For purchases that exceeds $100
No extra fee in 12 installments
With all credit cards
Safe Site
We protect your data
Contact us
La Plata, Zona de Plaza Moreno (Argentina)