Macroinvertebrados Bentónicos Sudamericanos
Macroinvertebrados Bentónicos Sudamericanos -Sistematica y Biología
Autores: Eduardo Dominguez y Hugo R. Fernandez
Editorial: Fundacion Miguel Lillo
Año: 2009
Esperamos que esta obra cumpla con los objetivos para los que fue pensada: reunir información dispersa en distintos grupos taxonómicos en un único volumen que sirva como inicio para estudiar alguno de los grupos tratados, que como guía de laboratorio y campo, facilite las determinaciones hasta un nivel adecuado a los no especialistas en determinados grupos. Pero sobre todo, que despierte el interés de las nuevas generaciones de estudio de los grupos acuáticos sudamericanos, en el que hay tanto que hacer todavía.
Hoy ya no se discute la relación entre biodiversidad y servicios ecosistémicos. Entender esto lleva a justificar una serie de acciones tales como proteger la integridad biótica, restaurar ecosistemas e incluir la biodiversidad en el diseño de ecosistemas bajo manejo. Por todo esto consideramos prioritario conocer mejor la estructura y función de ecosistemas acuáticos y su biodiversidad, como un medio para estar preparados y poder defendernos de los problemas cada vez más acuciantes a los que nos enfrentamos.
Debemos utilizar el conocimiento generado para decidir que tipo de desarrollo es el que queremos: explotación rápida con destrucción de ecosistemas -generalmente con transferencia de riquezas al exterior- o manejo sustentable, con mejor calidad de vida a largo plazo.
En este momento se impone una fuerte presión, quizás la mayor en la historia, para el "desarrollo" sobre los recursos y los Ecosistemas. Solo a través del conocimiento podremos encontrar las maneras de remediar los desequilibrios biológicos ocasionados por nuestro sistema económico. Los conflictos locales y regionales por la utilización de los recursos son cada vez más evidentes, y en el futuro casi inmediato ya no se relacionaran con el petróleo, sino más bien con la biodiversidad. Es por ello que la biología tiene la muy importante tarea de concientizar tanto al pueblo, como al gobierno para proteger nuestras fuentes de agua: tanto nuestros ríos y lagos, como glaciares acuíferos subterráneos.
Credit cards
Up to 12 installments
O en 1 pago de:
$56.25 USD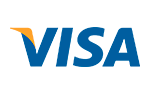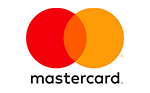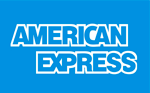 Transferencia o depósito bancario
Efectivo al momento del retiro en La Plata o Envio por Contrarreembolso
Tarjetas de débito



Tarjetas de crédito
1 payment total:
$56.25 USD
with all cards.
Or pay in
4

installments

of

$14.06 USD

without interest

Total:

$56.25 USD

CFT: 0,00% | TEA: 0,00%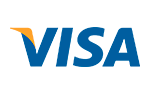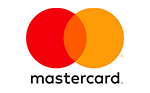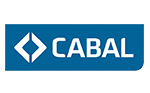 Free Shipping
For purchases that exceeds $100
No extra fee in 12 installments
With all credit cards
Safe Site
We protect your data
Free Shipping
For purchases that exceeds $100
No extra fee in 12 installments
With all credit cards
Safe Site
We protect your data
Contact us
La Plata, Zona de Plaza Moreno (Argentina)