Natives Trees of Argentina - Patagonia
Versión traducida al inglés del libro "Arboles nativos de Argentina- Tomo 2 Patagonia"
Éste libro será una Guía infaltable para reconocer y valorar a los árboles patagónicos. Con fichas de cada especie profusamente ilustradas. Es el segundo volumen de una colección de cuatro tomos que pretende ilustrar la flora arbórea de todo el País.
Autores: Pablo Demaio, Ulf Ola Karlin, Mariano Medina // 119 Páginas
Contenido:
Tabla de Contenidos:
---
Prólogo
Prefacio
Introducción
Lo patagónico como naturaleza
Los parques y las miradas
La construcción histórica del paisaje
Las regiones continentales
La región fueguina, "Isla Grande"
El caso castor
La prehistoria de los boques patagónicos
Pueblos nativos y canoeros
El árbol en el camino de la identidad
Otras referencias religiosas y míticas
Ecorregiones de argentina
Cómo usar este libro
...Y el árbol sigue creciendo
Como pez en el bosque
Linaje de araucaria
¡Toco toc!
Arbol del mar
Arboles y arbustos
Alerce- Fitzroya cupressoides
Ciprés - Austrocedrus chilensis
Ten - Pilgerodendron uviferum
Maniú Hembra - Saxegothaea conspicua
Maniú Macho - Podocarpus nubigenus
Canelo - Drimys winteri var. winteri J.R.
Coihue - Nothofagus dombeyi
Guindo- Nothofagus betuloides
Laura - Schinus patagonicus var. patagonicus
Lenga - Nothofagus pumilio
Lingue - Persea lingue
Maitén - Maytenus boaria
Notro - Embothrium coccineum
Ñire - Nothofagus antartica
Pehuén - Araucaria araucana
Radal - Lomatia hirsuta
Raulí - Nothofagus alpina
Roble Pellín - Nothofagus abliqua ssp. obliqua
Trevo - Dasyphyllum diacanthoides
Arrayán - Luma apiculata
Huán Huán - Laureliopsis philippiana
Luma - Amomyrtus luma
Pique - Aextoxicon punctatum
Pitra - Myrceugenia exsucca
Tiaca- Caldcluvia paniculata
Ulmo - Eucryphia cordifolia
Avellano - Gevuina avellana
Tineo - Weinmannia trichosperma
Credit cards
Up to 12 installments
O en 1 pago de:
$59.06 USD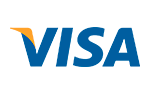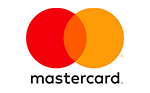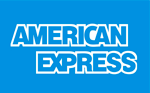 Tarjetas de débito



Tarjetas de crédito
1 payment total:
$59.06 USD
with all cards.
Or pay in
4

installments

of

$14.77 USD

without interest

Total:

$59.06 USD

CFT: 0,00% | TEA: 0,00%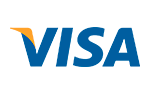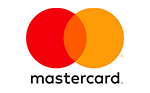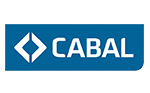 Transferencia o depósito bancario
Efectivo al momento del retiro en La Plata o Envio por Contrarreembolso
Free Shipping
For purchases that exceeds $100
No extra fee in 12 installments
With all credit cards
Safe Site
We protect your data
Free Shipping
For purchases that exceeds $100
No extra fee in 12 installments
With all credit cards
Safe Site
We protect your data
Contact us
La Plata, Zona de Plaza Moreno (Argentina)