Home
/
Invertebrados
/
Abejas sin aguijón de Misiones. Una guía etnotaxonómica para su identificación en el campo
Abejas sin aguijón de Misiones. Una guía etnotaxonómica para su identificación en el campo
Esta guía nace de la observación sobre los encuentros entre sociedad y naturaleza; la idea es introducir a los lectores al universo de un grupo de insectos maravillosos e intrigantes desde una perspectiva que busca el diálogo entre miradas y refleja tanto los saberes de pobladores locales como el de investigadores de las ciencias naturales sobre las abejas sin aguijón de Misiones.
Esta guía de campo etnotaxonómica fue elaborada en base a los saberes empíricos y criterios de identificación de los más de 60 pobladores rurales con quienes se trabajó y que por ende también son autores de la misma. En total se recopilaron los conocimientos de 21 especies de abejas sin aguijón a las cuales se puede llegar a través de formas diferentes de búsquedas: la identificación a través de clave etnotaxonómica o por medio de la identificación intuitiva que se presenta como una serie de esquemas de relaciones y una guía fotográfica rápida. Así el lector podrá sumergirse en búsquedas que lo conducirán a las especies de abejas sin aguijón de Misiones de forma dinámica y sin necesidad de conocimientos previos.
Además de ser una herramienta para identificar especies, la guía cuenta con información general y complementaria sobre el contexto geográfico y temático, que fue necesaria para dar cuenta del proceso por el cual se llegó a los saberes locales, y así comprender que los pobladores rurales de Misiones no sólo hablan de abejas cuando hablan de abejas, sino también de formas de vida, historias y costumbres con la que se construye diariamente un frondoso entramado de relaciones entre naturaleza y sociedad. Por ello, a lo largo de sus páginas, los lectores encontrarán apartados que, como ventanas, se abren a nuevos conocimientos e información sobre el mundo de las abejas sin aguijón, pero también a relatos e historias de la gente recopiladas en el andar por las chacras misioneras. De esta forma, por su contendido amplio es posible pensar esta guía como una herramienta de divulgación para un público diverso.
Fernando Zamudio y Leopoldo J. Alvarez
2016, 218 p.
ISBN: 978-987-707-045-3
Credit cards
Up to 12 installments
O en 1 pago de:
$15.06 USD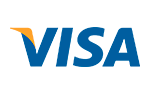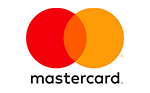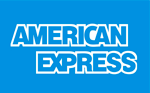 Transferencia o depósito bancario
Efectivo al momento del retiro en La Plata o Envio por Contrarreembolso
Tarjetas de débito



Tarjetas de crédito
1 payment total:
$15.06 USD
with all cards.
Or pay in
4

installments

of

$3.77 USD

without interest

Total:

$15.06 USD

CFT: 0,00% | TEA: 0,00%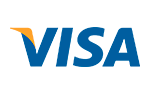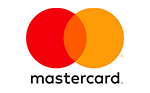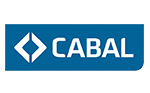 Free Shipping
For purchases that exceeds $100
No extra fee in 12 installments
With all credit cards
Safe Site
We protect your data
Free Shipping
For purchases that exceeds $100
No extra fee in 12 installments
With all credit cards
Safe Site
We protect your data
Contact us
La Plata, Zona de Plaza Moreno (Argentina)