Combo: Calendario Astronómico 2022 y 2023
Efemérides y astrofotografías de campo amplio y de espacio profundo
Calendario lunar completo / Lluvias de meteoros / Conjunciones planetarias / Cúmulos de estrellas / Nebulosas / Galaxias / Nacimiento, vida y muerte de las estrellas / Contaminación lumínica
Compilador y autor de contenidos: Carlos Guillermo Bornancini (Dr. en Astronomía)
Astrofotografías: Ariel Cappelletti, Mariano Ribas, Pablo Cirielli, Gerardo Ferrarino, Gonzalo Santile, Juan Filas, Maximiliano Falieres, Javier Sterbenc, Juan Manuel Torras, Pablo Cabral, Marcelo Cariddi, Federico Krypner y Jonatan Mira
¿Cómo usar este calendario?
El presente calendario es una continuación del calendario publicado en 2022 que, ahora, además de astrofotografías de campo amplio de paisajes terrestres y celestes, contiene también imágenes del espacio profundo tomadas tanto por cámaras fotográficas como por telescopios de aficionados.
En esta nueva edición incluimos además de las efemérides de conjunciones planetarias, lluvias de meteoros, posiciones extremas de la Luna/Tierra, datos sobre las mejores noches para observar objetos del espacio profundo, como cúmulos abiertos y globulares de estrellas, así también como galaxias brillantes y otras nebulosas. Algunos de estos objetos pueden ser incluso vistos a simple vista, mientras que otros pueden ser observados con ayuda de binoculares o con pequeños telescopios. Las mejores fechas de observación fueron calculadas determinando el momento en el que el objeto alcanza su altura máxima, lugar en donde los efectos de extinción de la atmósfera es menor. Además que el instante de culminación superior (cuando alcanza la altura máxima sobre el horizonte) sea cerca de las 22hs de tiempo legal. Gran parte de los objetos de espacio profundo poseen denominaciones que comienzan con las letras "M" o las siglas "NGC", seguidas de un número. La letra "M" hace referencia al catálogo del astrónomo francés Charles Messier publicado en 1774 y presenta un relevamiento de 109 objetos (M1 a M110) dentro de los cuales se encuentran nebulosas, cúmulos de estrellas y algunas galaxias brillantes. Mientras que el segundo hace referencia al New General Catalogue of Nebulae and Clusters of Stars compilado por John Dreyer en 1888. Más tarde se agregaron otros objetos con las iniciales IC (Index Catalogues).
Credit cards
Up to 12 installments
O en 1 pago de:
$36.98 USD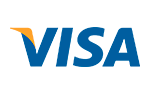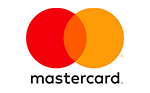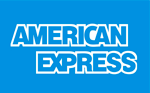 Tarjetas de débito



Tarjetas de crédito
1 payment total:
$36.98 USD
with all cards.
Or pay in
4

installments

of

$9.25 USD

without interest

Total:

$36.98 USD

CFT: 0,00% | TEA: 0,00%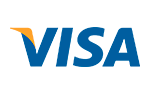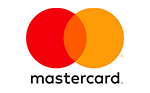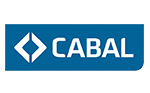 Transferencia o depósito bancario
Efectivo al momento del retiro en La Plata o Envio por Contrarreembolso
Free Shipping
For purchases that exceeds $100
No extra fee in 12 installments
With all credit cards
Safe Site
We protect your data
Free Shipping
For purchases that exceeds $100
No extra fee in 12 installments
With all credit cards
Safe Site
We protect your data
Contact us
La Plata, Zona de Plaza Moreno (Argentina)