CULTIVO DE PLANTAS NATIVAS
Título y subtítulo: CULTIVO DE PLANTAS NATIVAS. PROPAGACIÓN Y VIVERISMO DE ESPECIES DE ARGENTINA CENTRAL
Autor/es: Cecilia Eynard, Ana Calviño y Lorena Ashworth
La esencia de este libro se asienta en la necesidad de proteger, conservar y lograr un aprovechamiento responsable e inteligente de la flora autóctona de la zona central de Argentina. Cada vez son más los proyectos que requieren plantas nativas, pero… ¿de dónde obtenerlas? La provisión de autóctonas cultivadas actualmente es un cuello de botella que limita muchas acciones ambientales.
¿Cómo se cultivan las plantas nativas? Las autoras, investigadoras y capacitadoras, han recibido esta consulta muchas veces, por eso gestaron este libro con el afán de sistematizar y divulgar la gran cantidad de información que hay sobre la temática, pensando en un destinatario específico: toda aquella persona que desee cultivar plantas nativas en vivero. Dado que se propone dar un acceso abierto a la información el texto está escrito utilizando un lenguaje sencillo y contiene ilustraciones.
Este libro consta de dos partes, la primera ofrece un panorama diagnóstico del viverismo de nativas en la región y una capacitación para los cultivadores. En la segunda se presenta una amplia recopilación de datos de propagación para árboles, arbustos, herbáceas, enredaderas, cactus, pastos, helechos. La información de cultivo se organiza en fichas, con fotografías y datos de las técnicas de propagación, resultados esperables y usos de las especies. Se presentan fichas ilustradas para ciento veinte especies nativas que sirven, a la vez, como referencia para cultivar muchas más.
Es una obra de interés tanto para quienes desean tener un vivero doméstico, como para quien necesita generar plantas para restauración, para educadores y niños que trabajan en su vivero escolar, o quien quiera incluir nativas en su vivero comercial. Es también de interés para quienes planean estudios de propagación en marcos científicos, pues, como resultado de la exhaustiva revisión de diversas fuentes académicas, datos inéditos e investigaciones, se revelan áreas de vacancia que pueden orientar nuevas líneas de trabajo.
Related Products
$0 USD
$15.50 USD
In up to 4 installments of $3.88 USD without interest
$0 USD
$15.63 USD
In up to 4 installments of $3.91 USD without interest
$0 USD
$13.51 USD
In up to 4 installments of $3.38 USD without interest
$0 USD
$28.79 USD
In up to 4 installments of $7.20 USD without interest
Credit cards
Up to 12 installments
O en 1 pago de:
$66.03 USD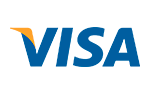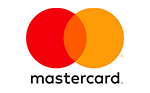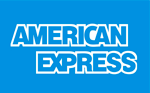 Transferencia o depósito bancario
Efectivo al momento del retiro en La Plata o Envio por Contrarreembolso
Tarjetas de débito



Tarjetas de crédito
1 payment total:
$66.03 USD
with all cards.
Or pay in
4

installments

of

$16.51 USD

without interest

Total:

$66.03 USD

CFT: 0,00% | TEA: 0,00%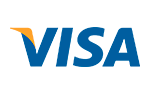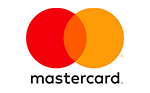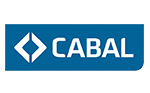 Free Shipping
For purchases that exceeds $100
No extra fee in 12 installments
With all credit cards
Safe Site
We protect your data
Free Shipping
For purchases that exceeds $100
No extra fee in 12 installments
With all credit cards
Safe Site
We protect your data
Contact us
La Plata, Zona de Plaza Moreno (Argentina)