Libro: Hongos del centro de Argentina
Guía ilustrada de las especies más comunes, venenosas y comestibles.
Autores: Laura S. Dominguez; Graciela M. Daniele; Esteban M. Crespo; Nataly Gómez; Alejandro J. Moyano; Eduardo Nouhra; Gerardo Robledo; Carlos Urcelay
Hongos del Centro de Argentina, es la primera guía en su tipo en Argentina, no sólo pretende ilustrar las especies más comunes para su fácil identificación a campo, sino que además proporciona nociones sobre la biología y morfología de las especies fúngicas, incluye caracteres externos y caracteres microscópicos de los cuerpos de fructificación para facilitar el trabajo de identificación con mayor rigurosidad. Esta guía le permitirá introducirse en el mundo de los hongos y mediante su uso poder identificar y conocer diversos aspectos de las especies de la región. Entre muchos desarrollados en la guía, se incluyen fotografías de buena calidad que detallan el aspecto general de las especies, ilustraciones de las formas de crecimiento más usuales, detalles sobre su comestibilidad, toxicidad, distribución, usos regionales, y recetas culinarias, que harán de su lectura una actividad entretenida. Por otra parte, su uso en instituciones educativas y grupos de aficionados a la micología, la convierten en una herramienta muy útil para el conocimiento de la misteriosa e increíble naturaleza de los hongos de Argentina.
430 paginas/Color
Related Products
$0 USD
$66.79 USD
In up to 6 installments of $11.13 USD without interest
$0 USD
$15.53 USD
In up to 6 installments of $2.59 USD without interest
$0 USD
$8.08 USD
In up to 6 installments of $1.35 USD without interest
$0 USD
$51.26 USD
In up to 6 installments of $8.54 USD without interest
Credit cards
Up to 12 installments
O en 1 pago de:
$36.24 USD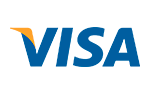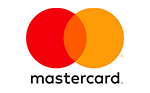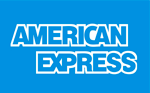 When you finish the purchase you will se the payment information related to this option.
Total:
$36.24 USD
Free Shipping
For purchases that exceeds $100
No extra fee in 12 installments
With all credit cards
Safe Site
We protect your data
Free Shipping
For purchases that exceeds $100
No extra fee in 12 installments
With all credit cards
Safe Site
We protect your data
Contact us
La Plata, Zona de Plaza Moreno (Argentina)