Parques Nacionales de la Patagonia Argentina – Paisajes, flora y fauna
Editado en 2008, llega el libro "Parques Nacional de la Patagonia Argentina – Paisajes, flora y fauna" de la Serie Patagonia y escrito por los biólogos María Victoria Bisheimer y Eduardo Marcelo Fernández. Una excelente oportunidad para adentrarse en los bosques subantàrticos conociendo al detalle toda su oferta.
Con la edición de esta obra, los científicos esperan "acompañar al lectores en sus paseos por algunos de los lugares más bellos del Sur argentino" tal cual adelantan en la introducción, que como el resto del libro, está también en inglés.
La obra de explica taxativamente el origen de la Patagonia, su relieve, clima y las distintas eco regiones que la dividen, y desde el norte patagónico, inicia el recorrido visitando cada una de las reservas nacionales que posee la Argentina.
La calidad de la presentación del libro es inmejorable y las fotografías, salvo raras excepciones, son de una claridad asombrosa; también se encuentran sendos mapas de las distintas regiones y por supuesto, la explicación de cada una de ellas.
El Parque Nacional Laguna Blanca, inaugura la sección propiamente dicha, en la provincia de Neuquén y le siguen: PN Lanín, PN Arrayanes, PN Nahuel Huapi, PN Lago Puelo, PN Los Alerces, PN Perito Moreno, PN Los Glaciares y PN Tierra del Fuego.
En cada una de las secciones se da información sobre la superficie, la zona donde se encuentra y los distintos sistemas ecológicos que lo habitan, dando lugar a la flora y fauna con imágenes muy explicativas sobre el medio. Un mapa explicativo da cuenta del parque y sus alrededores dando una acabada idea al lector, sobre la forma de llegar y qué lugares transitar dentro de la reserva nacional.
(Texto extraido de momentostdf.com)
Credit cards
Up to 12 installments
O en 1 pago de:
$67.71 USD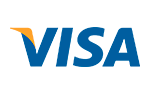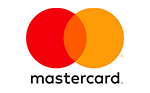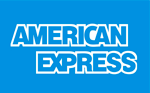 Tarjetas de débito



Tarjetas de crédito
1 payment total:
$67.71 USD
with all cards.
Or pay in
4

installments

of

$16.93 USD

without interest

Total:

$67.71 USD

CFT: 0,00% | TEA: 0,00%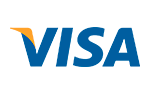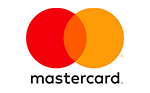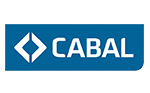 Transferencia o depósito bancario
Efectivo al momento del retiro en La Plata o Envio por Contrarreembolso
Free Shipping
For purchases that exceeds $100
No extra fee in 12 installments
With all credit cards
Safe Site
We protect your data
Free Shipping
For purchases that exceeds $100
No extra fee in 12 installments
With all credit cards
Safe Site
We protect your data
Contact us
La Plata, Zona de Plaza Moreno (Argentina)