Pastos Posfuego de las Sierras de Córdoba
Detenerse a contemplar los pastos en las serranías cordobesas permite, a la vez que deleitarse con bellas imágenes, descubrir una diversidad de formas, tamaños, colores, texturas, de una manera más agradable y mucho mejor que en una biblioteca. Sin embargo, en el momento que deseamos saber más sobre ellos necesitamos irremediablemente recurrir a los libros.
La obra "Pastos Posfuego de las Sierras de Córdoba" intenta acercar a todo interesado en este conocimiento, como pueden ser los profesionales y estudiantes de ciencias agropecuarias y biológicas, productores ganaderos, conservacionistas, ambientalistas, estudiantes de nivel medio y primario, jardineros, gobernantes, habitantes de las serranías y público en general, al mundo de los pastos. En esta edición se enfatizan las gramíneas que frecuentan nuestros vulnerables ambientes serranos en el posfuego.
Se trata de un libro elaborado con textos simples y con una variedad de bellas imágenes que enlazan el conocimiento científico y riguroso con una sencilla interpretación.
Hay que leerlo con mente y ojos bien abiertos y dispuestos a acceder a la hermosa experiencia del conocimiento de una parte de nuestra flora que matiza la cubierta verde del suelo cordobés.
Tabla de Contenidos:
Prefacio
Prólogo
Contenido
Introducción
Diferenciación de Géneros
Fichas de géneros y especies
Agrostis
Aristida
Bothriochloa
Bouteloua
Briza
Bromus
Cenchrus
Chloris
Cortadeira
Cynodon
Deyeuxia
Digitaria
Eleusine
Elionurus
Enneapogon
Eragrostis
Eustachys
Festuca
Gouinia
Gymnopogon
Heteropogon
Jarava
Lolium
Melica
Melinis
Nassella
Panicum
Pappophorum
Paspalum
Piptochaetium
Poa
Schizachyrium
Setaria
Sporobolus
Steinchisma
Tragus
Urochloa
Vulpia
Apéndice: Graminoides
Glosario
Bibliografía general
Bibliografía de recursos digitales
Indice de nombres científicos
Indice de nombres comunes
Credit cards
Up to 12 installments
O en 1 pago de:
$58.59 USD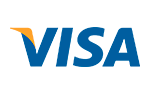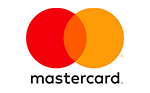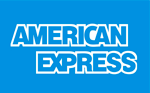 Transferencia o depósito bancario
Efectivo al momento del retiro en La Plata o Envio por Contrarreembolso
Tarjetas de débito



Tarjetas de crédito
1 payment total:
$58.59 USD
with all cards.
Or pay in
4

installments

of

$14.65 USD

without interest

Total:

$58.59 USD

CFT: 0,00% | TEA: 0,00%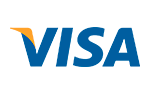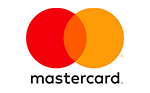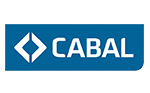 Free Shipping
For purchases that exceeds $100
No extra fee in 12 installments
With all credit cards
Safe Site
We protect your data
Free Shipping
For purchases that exceeds $100
No extra fee in 12 installments
With all credit cards
Safe Site
We protect your data
Contact us
La Plata, Zona de Plaza Moreno (Argentina)