Helechos y Licofitas del Centro de la Argentina
Helechos y Licofitas del Centro de Argentina- Cultivo y especies ornamentales
Esta obra propone acercar al lector aficionado informacion acerca de los Helechos y licofitas del Centro del Pais. En una primera parte se describen e ilustran las principales caracteristicas morfologicas y reproductivas. Además, se proporciona informacion general acerca del habitat, principales formas de vida, distribucion geografica, evolucion y conservacion de estas plantas. A la par se caracterizan las ecorregiones del centro del Pais por ser el area cuya diversidad de helechos y licofitas se trata en este libro.
En la segunda parte, se describen 60 especies de helechos y licofitas nativas y naturalizadas del centro de Argentina. Se ha tratado de emplear terminología sencilla y precisa a fin de falicitar la identificación de las especies mediante una calave ilustrada. Para cada especie se proporciona una ficha con imagenes fotograficas y dibujos lineares, donde consta el nombre cientifico actualizado, sinonimos mas comunes, nombres vulgares y las caracteristicas botánicas. Ademas se incluye el habitat, la distribucion geografica y los usos medicinales o etnomedicos si los hubiere.
Para los lectores interesados en el cultivo y cuidado de los helechos ornamentales se ha dedicado especialmente la ultima seccion; la misma provee tecnicas sencillas y de facil implementacion para mantenerlos y reproducirlos en su propia casa.
Autores: Morero /Giorgis/Arana/Barboza
Formato: 24 x 17 cm. Tapa Blanda, Impresion color / 189 páginas
Año 2014
Credit cards
Up to 12 installments
O en 1 pago de:
$39.82 USD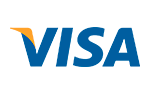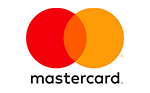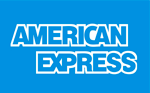 Tarjetas de débito



Tarjetas de crédito
1 payment total:
$39.82 USD
with all cards.
Or pay in
4

installments

of

$9.96 USD

without interest

Total:

$39.82 USD

CFT: 0,00% | TEA: 0,00%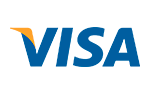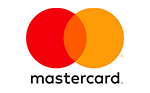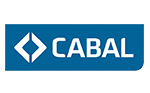 Transferencia o depósito bancario
Efectivo al momento del retiro en La Plata o Envio por Contrarreembolso
Free Shipping
For purchases that exceeds $100
No extra fee in 12 installments
With all credit cards
Safe Site
We protect your data
Free Shipping
For purchases that exceeds $100
No extra fee in 12 installments
With all credit cards
Safe Site
We protect your data
Contact us
La Plata, Zona de Plaza Moreno (Argentina)