Peces / Fish - del Río de La Plata, Uruguay y Paraná - Guía de Bolsillo
El Río de la Plata es un estuario fluvial que se forma a partir de la confluencia de los rios de Uruguay y Paraná, principales afluentes que la portan mas del 97% del agua dulce. Además una veintena de ríos menores y más de un centenar de arroyos aportan sus aguas a lo largo de ambas márgenes del rio. Los peces constituyen un elemento fundamental en el equilibrio y funcionamiento de los ecosistemas acuáticos. La gran diversidad que habita estos ríos tiene un papel primordial en el reciclaje de nutrientes, almacenando los mismos en sus tejidos, transportándolos a grandes distancias, donde son reutilizados o reciclados por otros organismos. En la actualidad las poblaciones de peces se ven amenazadas por la contaminación de los cuerpos de agua, la destrucción de sus hábitat y la sobreexplotación pesquera. Esta guía de bolsillo constituye una muestra de la variedad de peces más comunes de los ríos de Paraná, Uruguay y Río de la Plata. Expone, a través de impactantes imágenes, las formas
Esta guía de bolsillo constituye una muestra de la variedad de peces más comunes de los Ríos Paraná, Uruguay y Río de la Plata. Expone a través de impactantes imágenes, las formas y colores de los peces propios de estos ecosistemas.
Desplegable - Bilingüe
Autor: Nicolas Tizio
-Medidas: 22 X 10 cm. plegado // 22 x 60 cm. desplegado
Credit cards
Up to 12 installments
O en 1 pago de:
$8.75 USD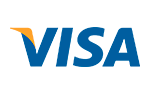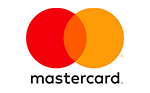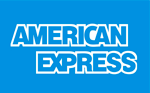 Tarjetas de débito



Tarjetas de crédito
1 payment total:
$8.75 USD
with all cards.
Or pay in
4

installments

of

$2.19 USD

without interest

Total:

$8.75 USD

CFT: 0,00% | TEA: 0,00%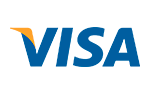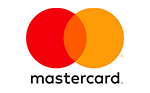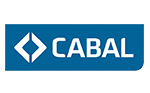 Transferencia o depósito bancario
Efectivo al momento del retiro en La Plata o Envio por Contrarreembolso
Free Shipping
For purchases that exceeds $100
No extra fee in 12 installments
With all credit cards
Safe Site
We protect your data
Free Shipping
For purchases that exceeds $100
No extra fee in 12 installments
With all credit cards
Safe Site
We protect your data
Contact us
La Plata, Zona de Plaza Moreno (Argentina)