ANIMALES AUTÓCTONOS para Niños Nativos - Estepa y monte
Animales Autóctonos para Niños Nativos
Tomo 1: Estepa y Monte
Libro Tapa dura, ilustraciones y fotos a color
Autores: Bisheimer Victoria // Fotografía Darío Podestá // Ilustraciones: Gustavo Lozano
En nuestro país así como en muchos paises latinoamericanos, tenemos el mal hábito de traducir libros europeos o norteamericanos para nuestros niños. La consecuencia está a la vista. Nuestros niños aprenden antes historias, relatos y características ambientales de lugares exóticos. Así tienen mucha más noción de animales como la zebra, la jirafa, el león, el tigre, el hipopótamo, el avestruz, los gorilas, incluso osos y lobos del hemisferio norte, que de nuestros queridos zorros, pumas, guanacos, maras, piches, ñandúes, martinetas y un sinfin de especies nativas que pueblan nuestros ambientes naturales.
Queremos que todos los latinoamericanos tengamos acceso a libros para niños hechos aquí, con fauna nativa y paisajes autóctonos. Permitir que niños y grandes aprendan sobre nuestra enorme biodiversidad es el camino que iniciamos con este libro que habla sobre el ambiente de estepa y monte patagónicos la cual ocupa una gran extensión de nuestro país.
Este es el primer impulso de varios otros títulos que le seguirán desnudando la selva misionera, las yungas, los esteros, los ambientes costeros, los bosques andino patagónicos que completarán esta obra.
Para nuestros niños, ilustramos con simpatía todos los animales, haciendo hincapié en sus características más conspícuas de forma de darles herramientas para su identificación en la naturaleza. Las ilustraciones muestran detalles del pelaje, textura, colores, historia natural y hábitat.
Describimos en sus páginas detalles de su vida, contamos parte de sus hábitos comportamentales. Sus nombres científicos, y comunes y a qué grupo taxonómico pertenecen.
Estamos seguros que será un libro de gran interés para toda la familia. Esperamos que lo disfruten y sobre todo que aprendan a amar nuestra biodiversidad.
Credit cards
Up to 12 installments
O en 1 pago de:
$46.06 USD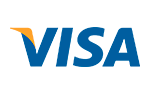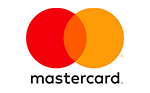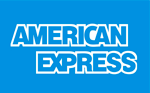 Transferencia o depósito bancario
Efectivo al momento del retiro en La Plata o Envio por Contrarreembolso
Tarjetas de débito



Tarjetas de crédito
1 payment total:
$46.06 USD
with all cards.
Or pay in
4

installments

of

$11.52 USD

without interest

Total:

$46.06 USD

CFT: 0,00% | TEA: 0,00%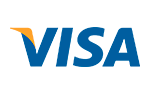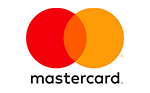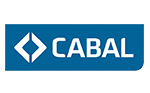 Free Shipping
For purchases that exceeds $100
No extra fee in 12 installments
With all credit cards
Safe Site
We protect your data
Free Shipping
For purchases that exceeds $100
No extra fee in 12 installments
With all credit cards
Safe Site
We protect your data
Contact us
La Plata, Zona de Plaza Moreno (Argentina)