Libro: Botánica Económica
LAS PLANTAS INTERPRETADAS SEGUN TIEMPO, ESPACIO Y CULTURA. 2015.
Autor: María Laaura Pochettino
SOCIEDAD ARGENTINA DE BOTANICA.
448 PÁGINAS MAS UN CD CON ILUSTRACIONES Y FOTOS.
Temario:
Parte 1: Los Seres Humanos y las Plantas
Cap..1 Tiempo y Espacio
Cap..2 Clasificacion de las Plantas utiles

Parte 2: Plantas Alimenticias
Cap..3 Las plantas y la alimentacion
Cap..4 Cereales y granos farinaceos
Cap..5 Organos subterraneos almacenadores
Cap..6 Plantas educlcorantes
Cap..7 Leguminosas y otras plantas proveedoras de proteinas
Cap..8 Plantas proveedoras de lípidos
Cap..9 Las Nueces: concentrados nutricionales
Cap..10: Hortalizas y frutasParte 3

Parte 3: Plantas Biodinámicas
Cap..11 Plantas, drogas, principios activos
Cap..12 Plantas que curan
Cap..13 Plantas que matan
Cap..14 Plantas Psicoactivas
Cap..16 Plantas aromáticas

Parte 4: Plantas de Uso Industrial
Cap..17 Plantas proveedoras de fibras y maderas
Cap..18 Plantas para teñir y curtir
Cap..19 Secreciones Vegetales

Parte 5: Plantas de Uso Ambiental
Cap.. 20 Plantas Ornamentales
Credit cards
Up to 12 installments
O en 1 pago de:
$8.80 USD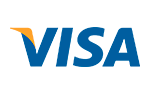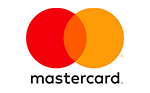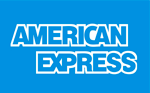 Credit cards
4 installments
without interest

of

$2.20 USD

CFT:

0,00%

Total:

$8.80 USD

En 1 pago:

$8.80 USD
Tarjetas de débito



Total:
$8.80 USD
When you finish the purchase you will se the payment information related to this option.
Total:
$8.80 USD
Contact us
La Plata, Zona de Plaza Moreno (Argentina)