Libro Compendio de Las Especies Minerales de la República Argentina.
Este aporte al conocimiento de las especies minerales pretende ser una obra de consulta tanto para investigadores de las ciencias geológicas, como para alumnos e interesados en la mineralogía, por lo que se decidió ordenar a las especies alfabéticamente, en cada clase.
Para la metodología respecto al tratamiento de cada mineral se ha tomado de ejemplo la obra de Anthony et al., (1990, 1995, 1997, 2000, 2003)
A continuación se explica el alcance de cada item y las fuentes usadas:
Nombre del mineral: en castellano e inglés. Fórmula química extraída del Fleischer´s Glossary of Mineral Species, 2009 y de webmineral.
Nombre: el año en el que fuera dado y en homenaje a quien, o la localidad donde se lo menciona por primera vez (según Gaines et al., 1997; Anthony et al., 1999)
Datos cristalográficos: ordenado por sistema, grupo puntual, grupo espacial, datos de la celda,
Propiedades físicas: ordenado por: Forma. Color, raya y brillo. Clivaje, partición, fractura. Tenacidad. Dureza (D=). Peso específico (en g/cm3, Pe=). Fluorescencia. Maclas.
Propiedades ópticas: Para los minerales opacos ordenado por color, poder reflector (R, R1-R2= valores del QDF), pleocroismo, anisotropía, reflejos internos. Para los minerales transaperentes ordenado por color, pleocroismo, indice de refracción, uniáxico (signo), 2V. Orientación. Ángulo de extinción, elongación. Dispersión.
Análisis químicos: se dan los análisis químicos realizados en localidades argentinas, ev. comparándolos con otros internacionales y los valores teóricos del mineral.
Polimorfismo y series: se menciona si forman una serie isomorfa con otra especie o si es dimorfo con otro mineral.
Yacencia: se describe en que ambiente o en que tipo de yacimiento se presenta
Asociación: se menciona a que minerales suele acompañar.
Alteración: si es producto de alteración o a que minerales se altera, solo en casos notorios.
Obervaciones: si cabe.
Localidades: donde fue encontrado el mineral en Argentina.
Bibliografía: la que corresponde.
Los minerales más comunes están impresos en un tamaño mayor que los menos frecuentes. Los minerales descubiertos en Argentina tienen una imagen de un mapa nacional en el costado izquierdo del nombre del mineral para facilitar su identidad.
Autor: K. de Brodtkorb, Milka
ISBN: 978-987-591-501-5
Peso: 1280
Páginas: 754
Credit cards
Up to 12 installments
O en 1 pago de:
$63.02 USD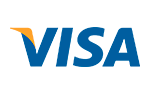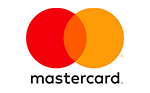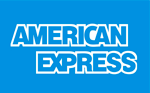 Transferencia o depósito bancario
Efectivo al momento del retiro en La Plata o Envio por Contrarreembolso
Tarjetas de débito



Tarjetas de crédito
1 payment total:
$63.02 USD
with all cards.
Or pay in
4

installments

of

$15.76 USD

without interest

Total:

$63.02 USD

CFT: 0,00% | TEA: 0,00%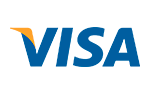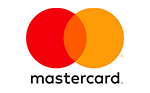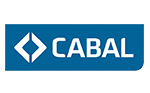 Free Shipping
For purchases that exceeds $100
No extra fee in 12 installments
With all credit cards
Safe Site
We protect your data
Free Shipping
For purchases that exceeds $100
No extra fee in 12 installments
With all credit cards
Safe Site
We protect your data
Contact us
La Plata, Zona de Plaza Moreno (Argentina)