Libro: Reptiles del Centro de la Argentina
Los reptiles son excelentes organismos modelo para estudios zoogeográficos, evolutivos, fisiológicos, medicinales o de comportamiento animal, a la vez que componentes valiosos de los ecosistemas por su función como indicadores biológicos de sitios alterados y de los efectos del cambio climático. Todavía poco conocidos por el gran público, la ignorancia, el temor y la superstición impiden apreciar debidamente la importancia de estos vertebrados.
Este volumen, organizado como un manual de campo y gabinete, está destinado a un amplio segmento de lectores que comprende a estudiantes universitarios, profesionales dedicados al estudio, gestión y conservación de reptiles, técnicos abocados a la preparación de inventarios faunísticos, médicos en la necesidad de identificar con exactitud ofidios de importancia sanitaria, y público en general.
Su propósito es brindar herramientas para el reconocimiento y valoración de las 72 especies de reptiles presentes en la región central argentina, donde confluyen las ecorregiones del Bosque Chaqueño, el Espinal, la Estepa Pampeana y el sistema serrano puntano-cordobés; áreas sometidas a una fuerte presión antrópica con fines agrícolas, de extracción minera y forestal, y ocupación urbanística.
Ilustrado con numerosas fotos en color, dibujos, claves de identificación y descripciones concisas pero científicamente rigurosas, incluye un capítulo sobre mordeduras de serpientes venenosas y un glosario con definición de términos especializados.
Mario R. Cabrera.
2015, 298 p. ISBN 978-987-707-019-4
Credit cards
Up to 12 installments
O en 1 pago de:
$26.92 USD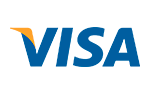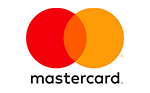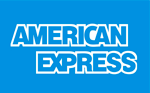 Credit cards
4 installments
without interest

of

$6.73 USD

CFT:

0,00%

Total:

$26.92 USD

En 1 pago:

$26.92 USD
Tarjetas de débito



Total:
$26.92 USD
When you finish the purchase you will se the payment information related to this option.
Total:
$26.92 USD
Contact us
La Plata, Zona de Plaza Moreno (Argentina)