Biota Rioplatense XIII. Plantas Aromáticas Condimenticias
OFERTA SEMANAL
Este volumen incluye descripciones y material fotográfico de 85 especies de plantas aromáticas condimenticias, comúnmente utilizadas en el área de estudio para condimentar, sazonar, aderezar, adobar, aliñar o dar sabor a comidas y bebidas.
Estos contenidos corresponden a los resultados logrados en estudios entobotánicos previos.
Se han considerado tanto las especies vegetales como los productos que se obtienen a partir de ellas, de modo que se incluyen plantas indígenas y exóticas, espontáneas y adventicias, las cultivadas en la región, y aquellas que no se cultivan, pero cuyos productos se comercializan y se emplean en el ámbito de la vida cotidiana de los habitantes de las zonas urbanas, periurbanas y rurales de la región rioplatense.
Este volumen contiene, además, una introducción general sobre las plantas aromáticas (condimenticias, medicinales, perfumíferas) y apéndices que completan los datos sobre el tema.
Esperamos que este libro sea un aporte para aficionados, estudiantes, profesionales, y para el público en general.
Autores: Julio A. Hurrel- Emilio A. Ulibarri- Gustavo Delucchi- María L. Pochettino
Related Products
$0 USD
$19.02 USD
In up to 6 installments of $3.17 USD without interest
$0 USD
$18.29 USD
In up to 6 installments of $3.05 USD without interest
$0 USD
$31.71 USD
In up to 6 installments of $5.29 USD without interest
Credit cards
1 installments
without interest

of

$18.29 USD

CFT:

0,00%

Total:

$18.29 USD

En 1 pago:

$18.29 USD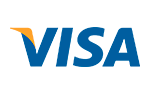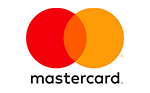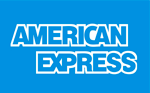 When you finish the purchase you will se the payment information related to this option.
Total:
$18.29 USD
Contact us
La Plata, Zona de Plaza Moreno (Argentina)