GUIA DE LOS FOSILES DEL MUNDO - EDICION 2020
Una guía de referencia ilustrada sobre más de 375 fósiles de plantas y animales de todo el mundo y sobre cómo identificarlos, con más de 950 fotografías e ilustraciones
• Una obra bellamente presentada sobre cómo encontrar, clasificar, datar, recolectar e interpretar los fósiles, desde los primeros helechos hasta los temibles dinosaurios.
• Una introducción fascinante revela qué son los fósiles y cómo encajan en la historia geológica, así como los hábitats y los yacimientos donde encontrarlos, y qué nos dice el estudio de los fósiles sobre nuestro mundo natural.
• Incluye un directorio visual exhaustivo de fósiles de plantas y de animales invertebrados y vertebrados:cada ficha tiene su propia fotografía de identificación en color, una ilustración que reconstruye el aspecto que pudo haber tenido el organismo y un cuadro de datos con la información esencial.
• Una herramienta de referencia impresionante y autorizada, tanto para los principiantes como para los entusiastas informados.
Steve Parker es un escritor, editor y consultor de gran experiencia, especializado en libros sobre el mundo natural, la biología, la tecnología y las ciencias en general. Además de ser miembro científico de la Sociedad Zoológica de Londres, ha trabajado en el Museo de Historia Natural de Londres y en editoriales de primer orden, en calidad de editor y de consultor. Steve Parker ha escrito más de 200 libros y colabora asiduamente en la televisión y la radio. También da charlas y dirige talleres y otros eventos para escuelas, bibliotecas, clubes y organizaciones.
DATOS TECNICOS

Autor/es:

S. Parker

Encuadernación:

Tapa flexible

Impresión:

Color / Blanco y negro

Año edición:

2020

Idioma del libro:

castellano

Número de edición:

1

Número de páginas:

256

Número de volúmenes:

1

Traductor/es:

Manuel Pijoan i Jordi Font

ISBN:

978-84-282-1717-0

Medidas:

17 (ancho) x 22 (alto)
Credit cards
Up to 12 installments
O en 1 pago de:
$100.52 USD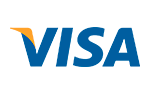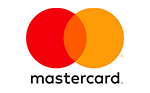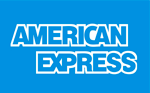 Tarjetas de débito



Tarjetas de crédito
1 payment total:
$100.52 USD
with all cards.
Or pay in
4

installments

of

$25.13 USD

without interest

Total:

$100.52 USD

CFT: 0,00% | TEA: 0,00%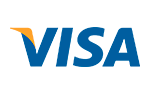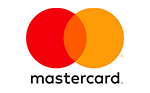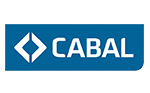 Transferencia o depósito bancario
Efectivo al momento del retiro en La Plata o Envio por Contrarreembolso
Free Shipping
For purchases that exceeds $100
No extra fee in 12 installments
With all credit cards
Safe Site
We protect your data
Free Shipping
For purchases that exceeds $100
No extra fee in 12 installments
With all credit cards
Safe Site
We protect your data
Contact us
La Plata, Zona de Plaza Moreno (Argentina)