Momentos Mágicos de la Patagonia
Imágenes deslumbrantes que quedarán grabadas en la memoria en tan solo un abrir y cerrar de ojos. Fotografías originales de la naturaleza patagónica, cientos y cientos de momentos especiales donde gran parte de los protagonistas de estas tierras, encontraron su merecido reconocimiento. Una mirada maravillosa que se posó sobre lugares conocidos, otros inexplorados, todos sorprendentes. Estas escenas fueron retratadas magistralmente y encierran la esencia de "Momentos mágicos de la Patagonia", postales de las provincias de Río Negro y Neuquén. Un libro de 300 páginas con una altísima calidad de impresión, escrito en castellano y traducido al inglés.
"La deslumbrante cordillera de picos nevados y lagos, los arroyos cristalinos de agua de deshielo, los bosques puros, la belleza agreste de la estepa con su monte bajo y sus mesetas, el Valle, sus ríos y chacras, la costa, el mar, los acantilados y los islotes son las escalas del paseo fascinante que propone este libro por el norte de la Patagonia argentina", invita a conocerlo desde sus primeras páginas. "Un viaje que recorre las provincias de Río Negro y Neuquén, atraviesa áreas naturales protegidas y parques nacionales, y que hace foco en los paisajes y en los animales que habitan en la región". Son más de doscientas fotografías de momentos mágicos. Aves propias del lugar en pleno vuelo, buscando alimento y hasta "dormitando". Imágenes sorprendentes del águila coronada, una de las rapaces más poderosas de la Argentina y la única de las grandes águilas que llega hasta la Patagonia, una especie en grave peligro de extinción. Impresionantes cisnes de cuello negro, cauquenes comunes, picoleznas patagónicos, perdices copetonas, cóndores -símbolo de la cordillera de los Andes-, sobrevolando el área natural protegida Domuyo, se conjugan con escenarios increíbles del paisaje neuquino y rionegrino, lagunas, volcanes, cascadas… Nada quedó afuera del privilegiado lente de Hernán Povedano, biólogo y fotógrafo de naturaleza, autor de todas las obras que integran "Momentos mágicos…".
(texto extraido de: https://www.rionegro.com.ar/fotografias-de-momentos-magicos-en-un-libro-u-GQRN_1034528/)
Credit cards
Up to 12 installments
O en 1 pago de:
$106.29 USD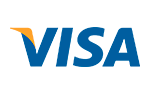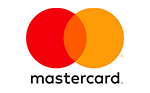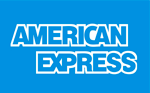 Tarjetas de débito



Tarjetas de crédito
1 payment total:
$106.29 USD
with all cards.
Or pay in
4

installments

of

$26.57 USD

without interest

Total:

$106.29 USD

CFT: 0,00% | TEA: 0,00%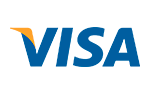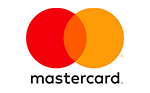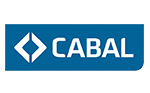 Transferencia o depósito bancario
Efectivo al momento del retiro en La Plata o Envio por Contrarreembolso
Free Shipping
For purchases that exceeds $100
No extra fee in 12 installments
With all credit cards
Safe Site
We protect your data
Free Shipping
For purchases that exceeds $100
No extra fee in 12 installments
With all credit cards
Safe Site
We protect your data
Contact us
La Plata, Zona de Plaza Moreno (Argentina)