Una obra imprescindible que reúne los últimos conocimientos sobre la evolución de la vida en nuestro planeta, desde sus orígenes hasta nuestros días. Por primera vez se describen estos temas con ejemplos tomados de la Argentina y Sudamérica con un lenguaje ameno y didáctico, profusamente ilustrado con gráficos, fotografías y dibujos accesibles para todas las edades. Opiniones sobre el Libro: "La actualización de conocimientos que brinda este libro, en una secuencia ordenada y con un lenguaje didáctico, accesible, es resultado del rápido progreso de las disciplinas involucradas que en gran parte no son publicadas por medios accesibles". Dr. José F. Bonaparte. Investigador Superior del CONICET. / "Encontré en este libro a uno de esos especímenes raros –tanto como algunas de las criaturas prehistóricas mencionadas en sus páginas–, en donde se conjuga hábilmente erudición y amenidad; disfruté mucho leerlo, y seguramente vos lector, también lo harás, tengas la edad que tengas... Los ejemplos tomados en su mayoría de nuestra región, hacen que este libro sea imprescindible". Dr. Leonardo Salgado. Investigador Independiente del CONICET.



Autores:
Sebastián Apesteguía - Roberto Ares



Páginas: 
384
Credit cards
Up to 12 installments
O en 1 pago de:
$64.20 USD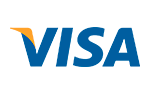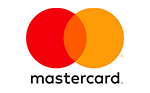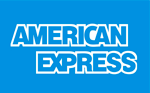 Credit cards
4 installments
without interest

of

$16.05 USD

CFT:

0,00%

Total:

$64.20 USD

En 1 pago:

$64.20 USD
Tarjetas de débito



Total:
$64.20 USD
When you finish the purchase you will se the payment information related to this option.
Total:
$64.20 USD
Contact us
La Plata, Zona de Plaza Moreno (Argentina)