128 paginas - 190 gramos- blanco y negro
"Mi patria verdadera y secreta..."
I) Presentación Las reglas del juego: como usar Las Leyes Actitudes y recomendaciones en el campo de juego Los jugadores: Las especies Una nueva visión del mundo Creación y evolución Algunas ideas de evolución El campo de juego: La estepa patagónica
II) Las LEYES de la ESTEPA El agua, fuente de vida El suelo y sus manchones de fertilidad Estrategias de las plantas en la estepa: evasión o resistencia Grupos funcionales de plantas: coirones, arbustos y herbáceas Parches de vegetación La seducción de las flores Las versátiles semillas Un lugar de acción: entre la estepa y el bosque Lagos y lagunas en la estepa La sal de la vida: plantas de ambientes salinos La meseta de Somuncurá: una gran isla en la estepa Mamíferos extinguidos, allá lejos y hace tiempo Los herbívoros silvestres de la estepa, ¿todo tiempo pasado fue mejor? ¿Quién se come las semillas de la estepa?
III) Caminando por la estepa La Vegetación Parecido, pero distinto: distritos florísticos de la estepa Los coirones Los arbustos Las herbáceas La Fauna Los reptiles Las aves El Choique La Martineta Común y el Keu Patagónico La Lechuza de las Vizcacheras La Agachona Chica El Aguila Mora Aves de humedales Pájaros que basan su dieta en insectos Pájaros que basan su dieta en semillas y frutos Los mamíferos Armadillos: el Piche y el Peludo Roedores: la Mara, los tuco-tucos El Guanaco El Zorro Colorado y el Zorro Gris Chico El Puma Una Familia que pisa fuerte: Los Bóvidos Tiempos de dispersión Más de 120 años con ovejas Forestaciones en la estepa
IV) Nosotros y la estepa Las vueltas de la vida en la estepa Conocer y conservar Darwin, música y poesía
Bibliografía
Listado alfabético de especies Agradecimientos
Credit cards
Up to 12 installments
O en 1 pago de:
$6.64 USD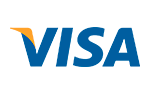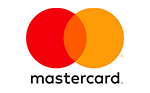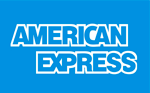 Transferencia o depósito bancario
Efectivo al momento del retiro en La Plata o Envio por Contrarreembolso
Tarjetas de débito



Tarjetas de crédito
1 payment total:
$6.64 USD
with all cards.
Or pay in
4

installments

of

$1.66 USD

without interest

Total:

$6.64 USD

CFT: 0,00% | TEA: 0,00%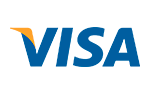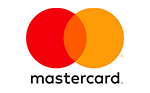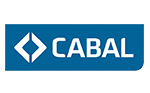 Free Shipping
For purchases that exceeds $100
No extra fee in 12 installments
With all credit cards
Safe Site
We protect your data
Free Shipping
For purchases that exceeds $100
No extra fee in 12 installments
With all credit cards
Safe Site
We protect your data
Contact us
La Plata, Zona de Plaza Moreno (Argentina)